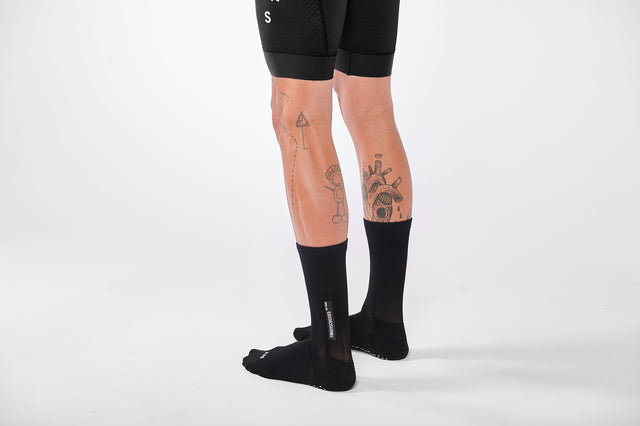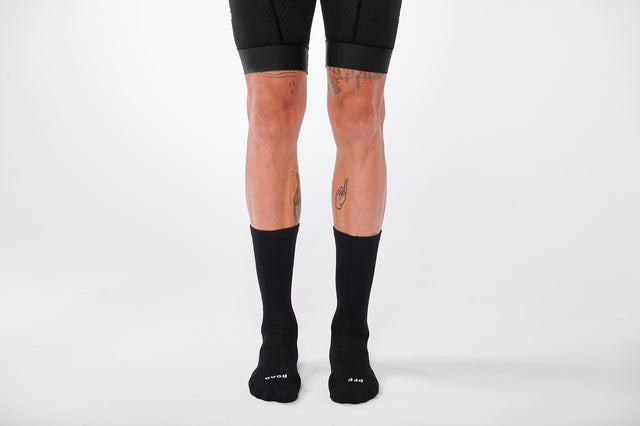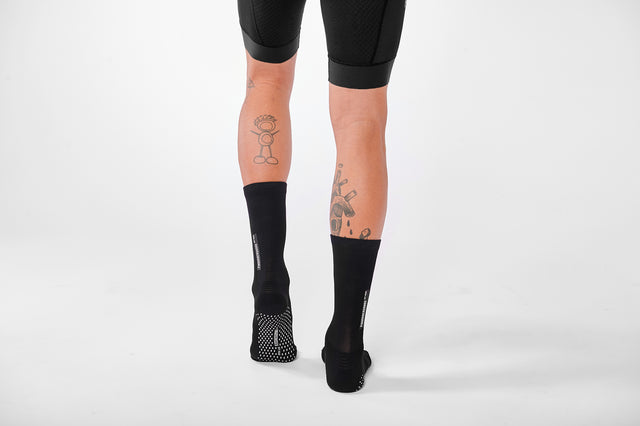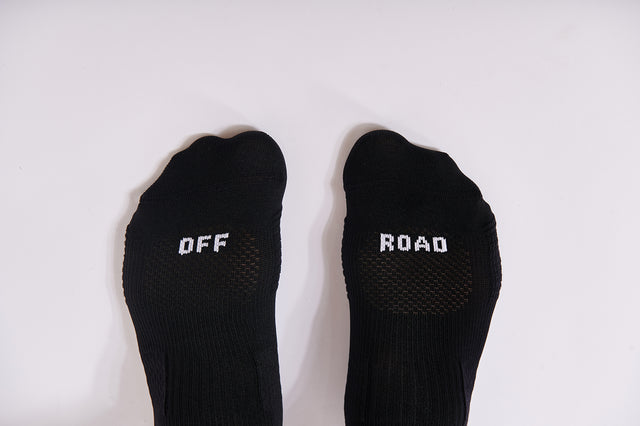 FINGERSCROSSED
OFF ROAD
 - has been developed to give you the perfect support on your hardest rides. Designed for the fastest and most demanding cx races and steepest climbs where you have to carry or push your bike!
- anti-slip sole: Rubber nubs on the sole prevent slipping in the shoe and provide a secure hold
- instep stabilization and ankle support: Ensure a secure hold and serve to protect against injuries
- reinforced shinbone: To grant long durability while you are off road
- compression technology: Compression ensures active regeneration during exercise
Material:
11% Elastane, 89% Polyamide
Product Information
Size Guide
Material
11% Elastane, 89% Polyamide
Care Instructions
Close all zippers before washing
Wash at max 30°C 
Hand washing with cold water (or gentle wash cycle)Using mild, high quality detergent 
Drip drying in shade, do not machine dry  
Avoiding ironing and bleachThe instructions on your garment's label
Sorting your clothing by color
Avoiding fabric softener.
Our clothing isn't meant to be dry cleaned and soaking clothing is not ideal 
More features
DRY
The PROLEN®YARN has no water-absorbing coating on the outside, which would wash off after some time. Rather, this coating is integrated into the yarn. There is no coating either in the yarn. Prolen itself from the nature does not absorb moisture, it just wicks it away. The yarn lies directly on the skin and does not absorb any moisture. It can absorb moisture from the body and transport it outwards through the empty spaces of the yarn. The skin simply stays dry for longer.
LIGHT
FINGERSCROSSED guarantees a new dimension of comfort and freedom of movement. PROLEN® is the lightest fibre ever developed, with a density lower than water, 50% lighter than cotton. PROLEN® clothing is the lightest so far on the market.
DURABLE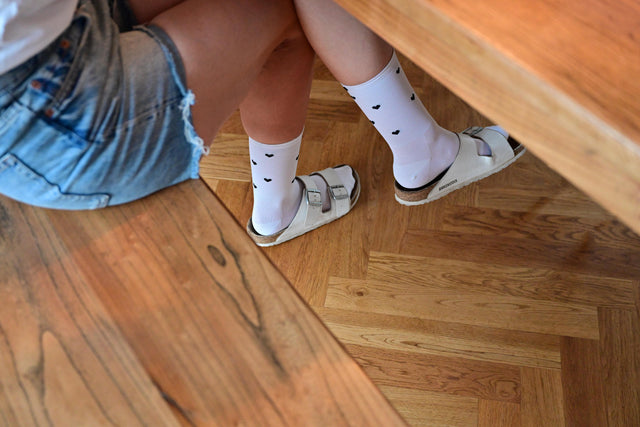 Resistant to abrasion, tension and tearing. PROLEN®'s resistance to wear is 2.5 times that of cotton or wool. PROLEN® garments withstand bad weather, sun, sweat and moisture very well. Thanks to the fact that the yarn is dyed with a drum dye  Prolen is dope-dyed or mas dyed, i think drum dye is sth different , the racing socks remain colourfast even after repeated washing. The colour does not migrate to your skin.