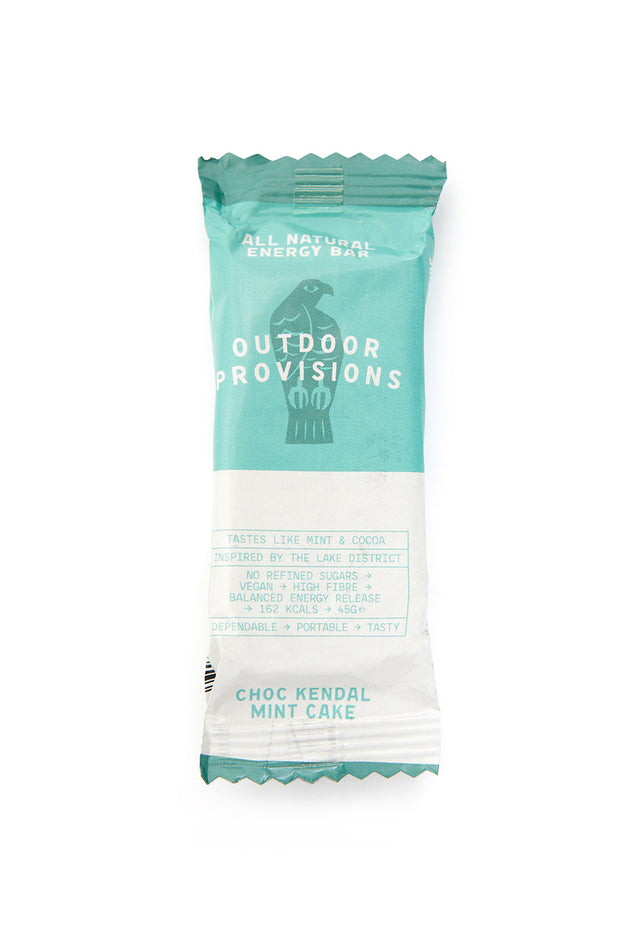 Sweet peppermint with crunchy, bitter cocoa nibs - a nod to a UK adventure snacking legend.

Famously born out of a batch of mint sweets that went wrong, Kendal Mint Cake in its iconic original form can lay claim to being the world's first energy bar - taken on the first land crossing of the Antarctic by Sir Ernest Shackleton.
We pay tribute to it in our first run of bars, with the more modern addition of chocolate, or in our case, crunchy cocoa nibs.