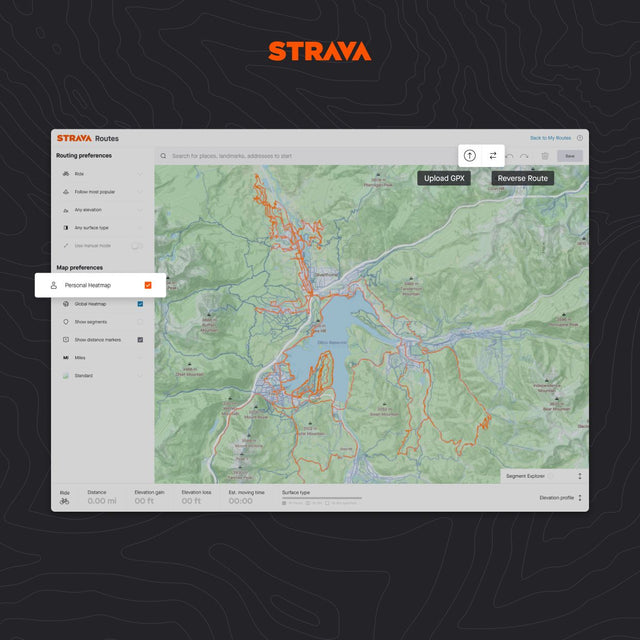 Uncover new roads and more with the latest STRAVA Routes updates
Routes on the web just got a few new highly-requested features that make it easier to explore and plan.

In addition to using the Global Heatmap to help get you around, you can now overlay your personal run or ride heatmap to show just your own activities. Use it to link up your favorite roads and trails, or do the opposite and plan an adventure knowing you'll be covering brand new ground.

We're also thrilled to be adding a "reverse route" button to the toolbar to solve a common problem – you spend a bunch of time routing the perfect loop, and then suddenly wish it was going the other way round. Instead of starting all over, now you can swap the start and finish points with the click of a button.

Lastly, we've added the ability to upload GPX files to Strava Routes and add them to your collection. While every Strava activity on the web has a "Create Route" option, now you can take a GPX file from anywhere, then edit and save it on Strava.

Give these new features a try next time you're planning a route, or check them out now by visiting www.strava.com/routes/new on your computer. Enjoy!