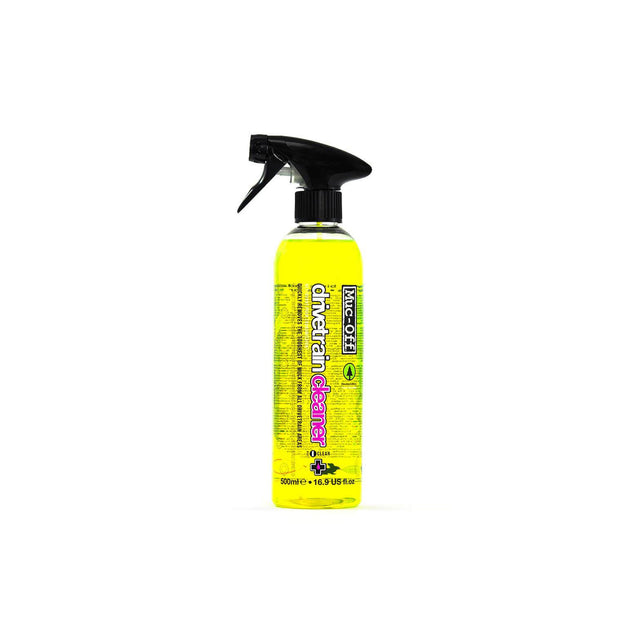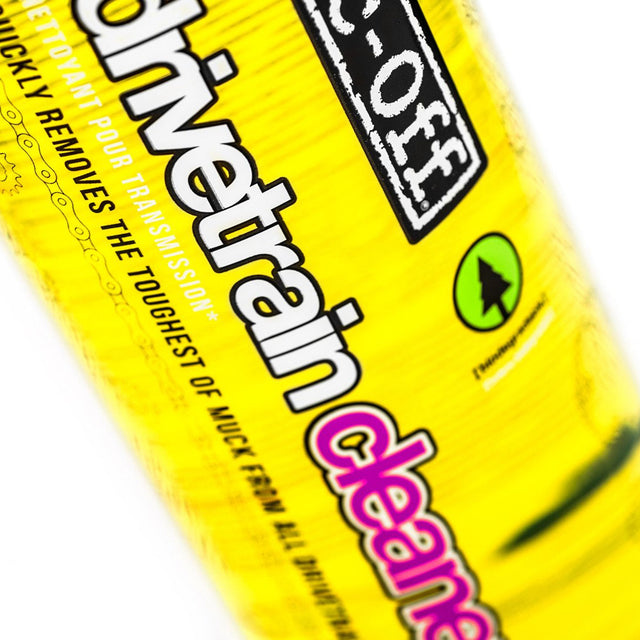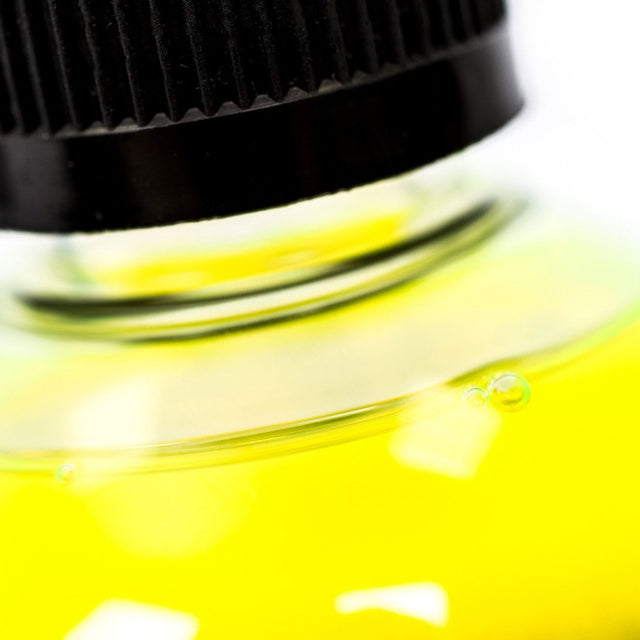 The Muc-Off Bio Drivetrain Cleaner is the complete drivetrain cleaning solution that can either be poured into a chain cleaning device or sprayed directly to your chain rings, rear cassettes and derailleurs to clean your entire drivetrain within seconds. It's also fully biodegradable* and safe for metal, plastic, rubber and seals. You have never seen results like this. We can guarantee it! Why not try using Bio Drivetrain Cleaner with the Muc-Off X-3 Dirty Chain Machine to provide the deepest clean on even the dirtiest chains!
Please note: 750ml Drivetrain Cleaner does not come with a trigger.
*Only contents are biodegradable.
Biodegradable*
Fast and effective grease cutting formula
Removes all chain oil and wax residue
Safely eliminates drive chain contaminants
Ideal for use with chain cleaning devices
Trigger spray included for easy application
Deep cleans all drive chain areas in seconds
Product Information
Product Information
Storage
Unused sealed sachets should be stored inside the box in a well-ventilated, dry place and protected from moisture, heat and direct sunlight. Can be stored for up to 3 years.
Size
Each sachet contains 30g powder.2 x 30g sachets per carton box.


Features

Makes 2x litres of bike cleaner
100% plastic free packaging
Readily biodegradable ingredients
100% water free
Refill your old bottle and help reduce plastic waste 
92% saving in packaging compared to 2 x 1L bike cleaner
100% environmentally friendly ingredients, including plant based raw materials
Supplied in a compostable sachet and printed with vegetable inks
FSC recycled card box containing 2 x sachets – that makes 2L of bike cleaner 
Safe on all parts and surfaces including carbon fibre
Will not harm seals, cables, disc brake pads or rotors
Alkaline based and free from alcohol, CFCs, EDTA, solvents or acids
Vegan & vegetarian friendlyCruelty free, not tested on animals

How To
Sachet Instructions
1. Grab your empty old bottle of Muc-Off. (You may need a pair of adjustable pliers to remove the trigger from the bottle). Or purchase our Bottle for Life.
2. Fill up to the shoulders of the bottle with 1 litre of lukewarm water for faster formula activation! 
3. Carefully cut one corner of the sachet open along the diagonal cut lines.
4. You can carefully pour the sachet straight into the top of the bottle. Or using the box, fold the inside of the lid together using the printed lines as a guide and use this as a funnel to pour the powder into your bottle. (Please see our video for full instructions on this. 
5. Screw your spray trigger back onto the top of the bottle. Ensure it's tight!
6. Shake the bottle vigorously for 30-60 seconds to activate the formula. If you notice any undissolved powder simply keep shakin' it! 
7. Go clean that filthy bike!