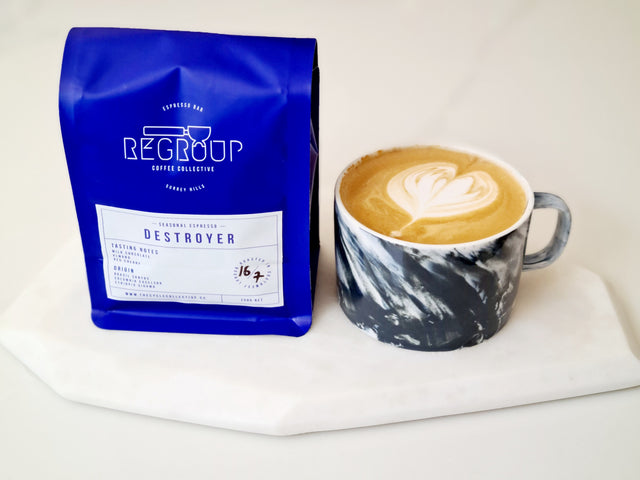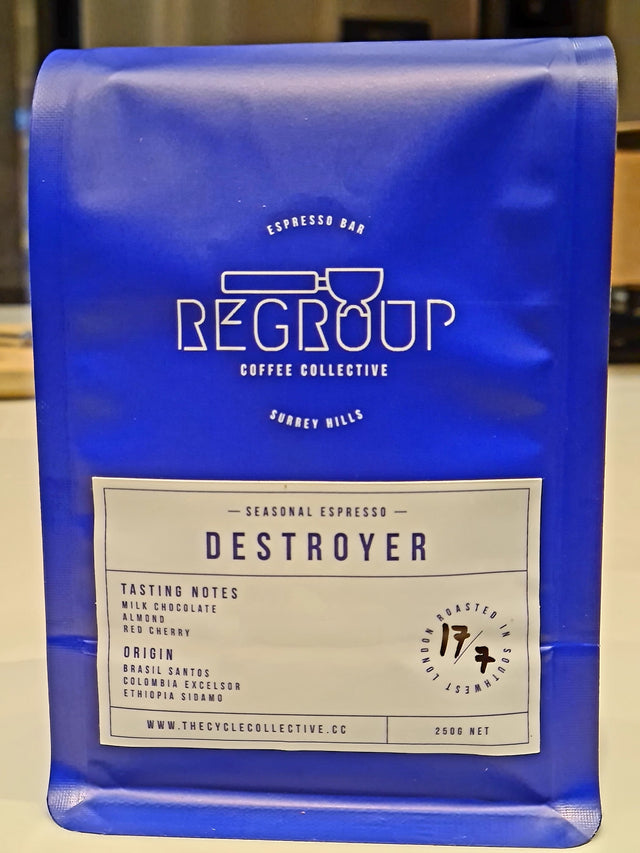 IN ORDER TO CREATE YOU NEED TO DESTROY
Destroy what you believe your limits are, destroy preconcieved notions, stress and anxiety.
Create a new version of yourself, push the boundries, never give in.
Our seasonal Espresso is custom roasted for us, delivering a rich floral espresso with notes of milk chocolate, cherry and almond. 
Tasting Notes: Chocolate, cherry, almond
Origin: Brazil, Colombia, Ethiopia
Product Information
Subscribe & Save
Choose your roast, grid and frequency to keep ensure every day starts right. Y

Subscribers enjoy up to 20% off our standard coffee price plus from time to time there will be exclusive offers, freebies and competitions.

SAVE MONEY. MODIFY AT ANY TIME. PAUSE, SKIP OR CHANGE
More features
A SUSTAINABLE PRODUCT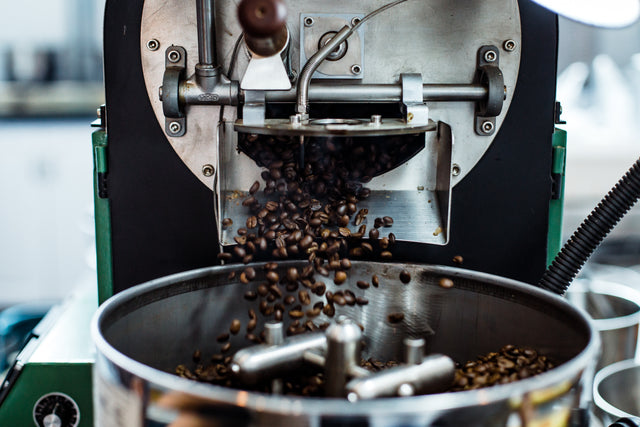 Fairly traded and freshly roasted,this coffee has been specially selected from sustainable and fully traceable farms around the world before being hand roasted to develop its fullest flavour and finest aroma


FRESHLY ROASTED COFFEE DELIVERED TO YOUR DOOR
Choose your roast, grid and frequency to keep ensure every day starts right. Y

Subscribers enjoy up to 20% off our standard coffee price plus from time to time there will be exclusive offers, freebies and competitions.

SAVE MONEY. MODIFY AT ANY TIME. PAUSE, SKIP OR CHANGE