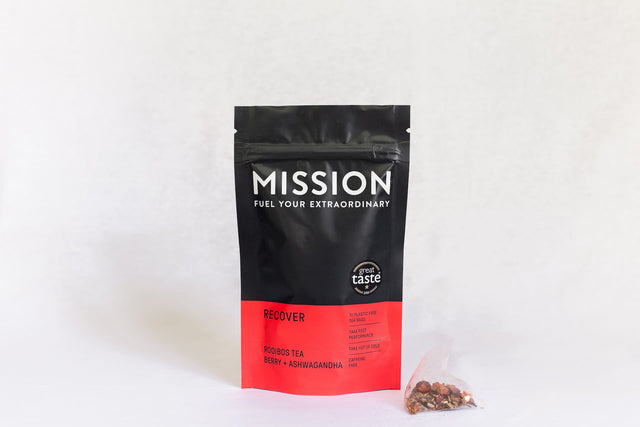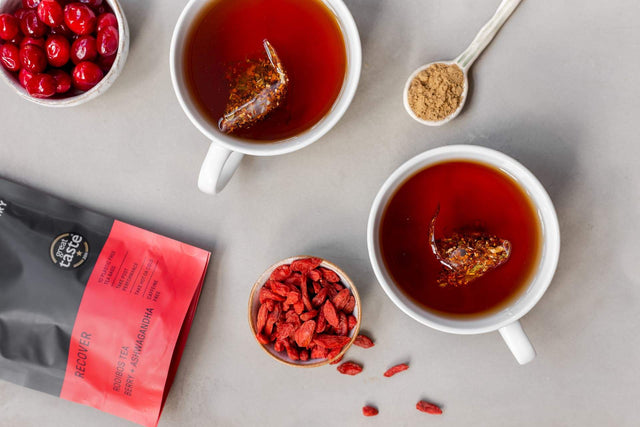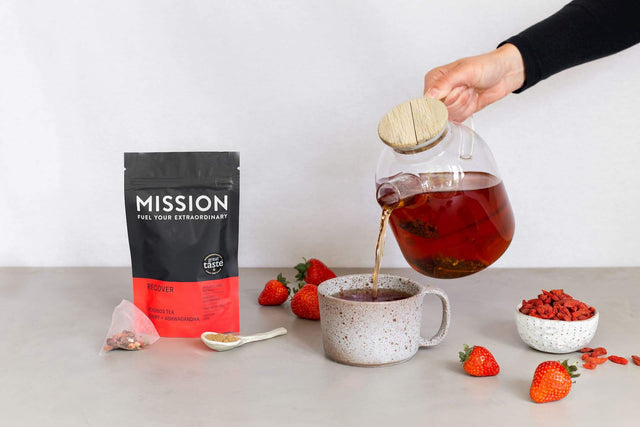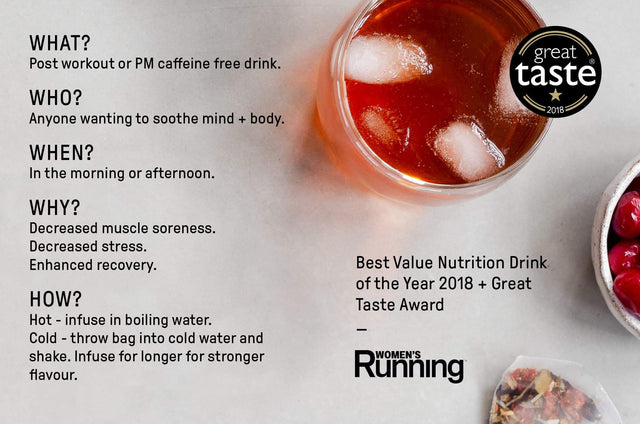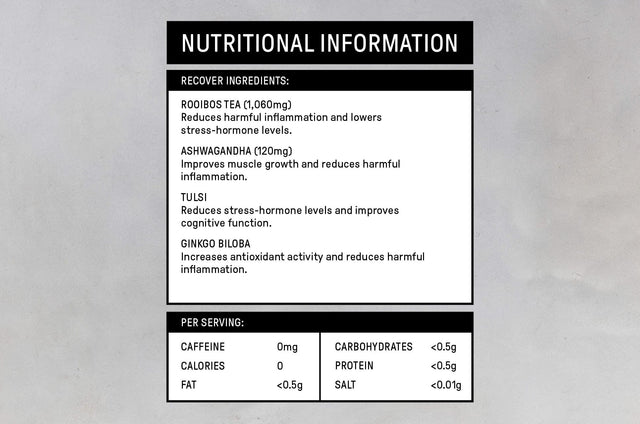 Blended specifically to soothe muscles, decrease stress and promote calmness. Includes caffeine-free Rooibos and restorative anti-inflammatory ingredients, such as Lavender, Tulsi, Gingko Biloba, Rosehip and Ashwagandha. Take hot or cold at any time of day.
Ingredients
South African Rooibos (1,060mg)
Ashwagandha (120mg)
Hibiscus 
Apple Pieces
Rosehip
Tulsi
Strawberry
Ginkgo Biloba
Blackcurrant
Valerian
Lavender
Nutritional Information
Caffeine - 0mg
Calories - 0g
Fat - <0.5g
Carbohydrates <0.5g
Protein <0.5g
Salt - 0.01g
Product Deep Dive
South African Rooibos
Rooibos is derived from a South African shrub not containing traditional tea leaves or, consequently, any caffeine. It contains powerful antioxidants that protect cell membranes and has been shown to significantly decrease inflammation, easing tension, especially around the stomach. A full-bodied post-performance indulgence.
Ashwagandha
Originating from India, Ashwagandha has been used for centuries in Ayurveda medicine. The herb, also known as "winter cherry", is used to fight inflammation, stress and anxiety.
Tulsi
Referred to as "Holy Basil" and grown in the South-East Asian tropics, Tulsi is known to reduce stress and enhance the immune system.
Ginkgo Biloba
Ginkgo Biloba, native to China, is a well known anti-inflammatory.
Valerian
Valerian root is a well known relaxant associated with the reduction of anxiety and stress.