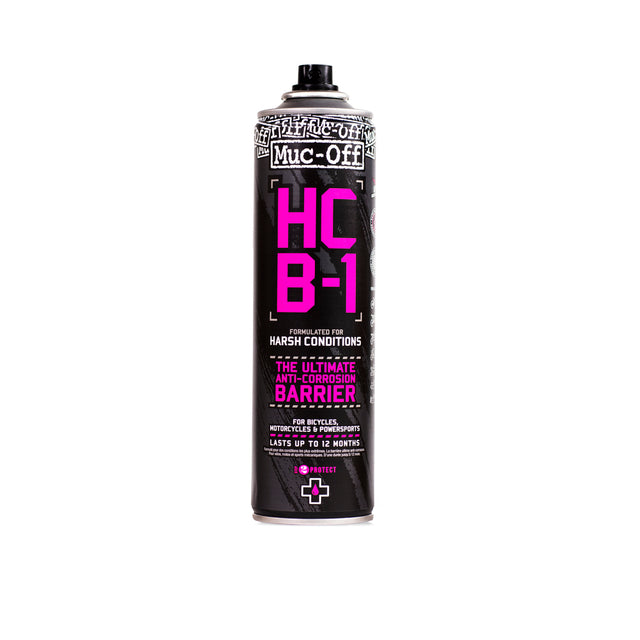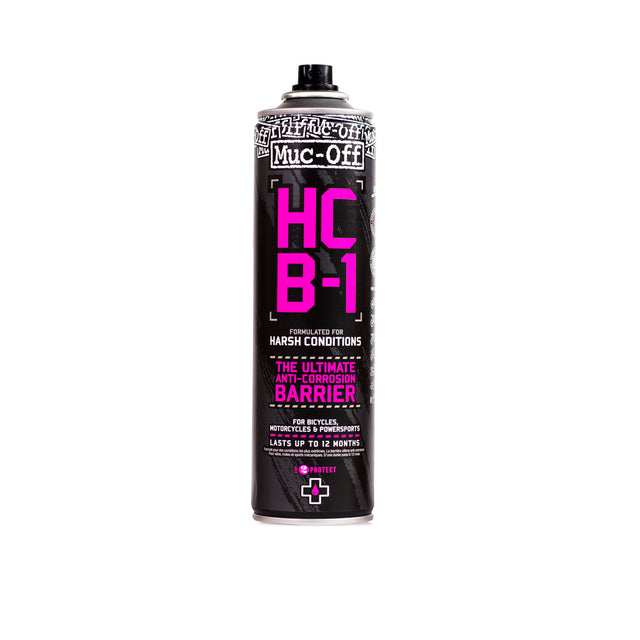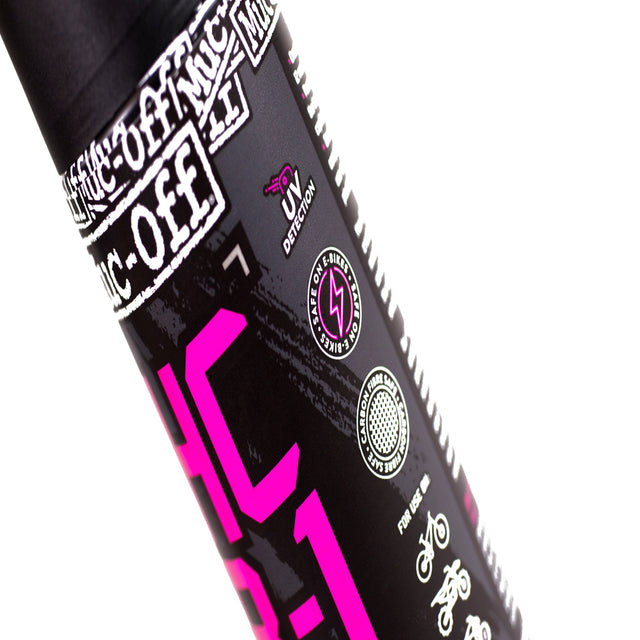 Muc-Off Harsh Conditions Barrier (HCB-1) uses a state-of-the-art, thin film coating to give your bike long term protection against rust and corrosion. It even works on surfaces that already have rust… it simply stops rust in its tracks, removing it altogether! Particularly effective in very harsh conditions, our formula is ideal for protecting your two-wheeled toy over the winter months when large amounts of road salts are out on the roads.
The innovative new treatment drives out moisture, creating a durable anticorrosive all-weather barrier on your bike's frame, chain, metal parts, plastics, and paintwork. Designed to continually penetrate corrosion, Muc-Off Harsh Conditions Barrier will spread into the tightest micro cracks and seams to remove moisture and salt-water.
We've also added a UV application dye so you can check that every area you want to protect is treated and the maximum protection is always in place with a UV torch. Suitable for use on bicycles, ebikes and motorcycles.
Quick and easy to use
Thin non-sticky transparent film
Safe to use on electrical components, paintwork and most rigid plastic trim
Contains no wax silicon, Teflon (PTFE) or water
Dissolves existing rust
Strong capillary action enables the product to migrate into cracks and crevices
Contains UV application dye to ensure complete protection
Resistant to hot, cold and salt-water
Ideal for use in harsh environments
Creates a self-healing barrier, active for up to 12 months.
it will make maintenance and cleaning easier and protect your parts/components.
This can save you having to replace expensive parts and save you money.
300+ hours salt spray to ASTM B-117